Welcome to the Silver Sage Region of the Porsche Club of America!
The Silver Sage Region is proud to have been a part of the Porsche Club of America since 1966.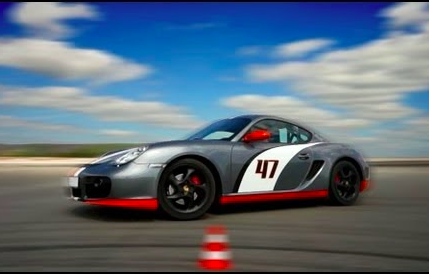 Our membership includes Porsche enthusiasts from all over southern Idaho and eastern  Oregon, with a concentration in the Boise area.  Member meetings are held as part of the monthly Board of Directors meetings on the first Wednesday of the month.  The meetings start at 6:30 pm and are held at Porsche of Boise.
April through October we invite you to join us on the first Saturday of the month for `Coffee and Porsches`.  We gather at Porsche of Boise at 8:00 and depart on a drive through our region at 8:30.
---
Get ready for Oktoberfast!!
Use the pic below to link to the event page and register early.  Oktoberfest is October 4th – 6th at The Village in Meridian.  For 2019, Oktoberfast has multiple events over the weekend, culminating with a car show in The Village at Meridian on Sunday (video1 from 2017). The weekend starts with the Welcome Dinner on Friday evening. On Saturday you can join the morning Coffee and Porsches tour or the Winery Tour.
---
Join us for a summer monthly Cruise in!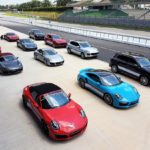 Start with the EVENTS page and locate the next 'cruise-in' event.
Then, come join us!!
We'll meet as long as weather permits and we try to continue through the winter months.
If not, then winter is the season to clean, maintain and get your Porsche ready for the spring!!
---
Porsche Taycan at Formula E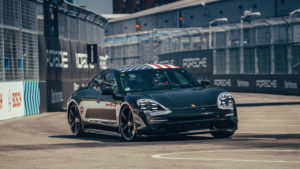 The Porsche Taycan makes a guest appearance and the finale of the Formula E event in NYC! Porsche visits the Big Apple: as part of the grand finale of the ABB FIA Formula E Championship in New York, the Taycan showed off its capabilities by completing several fast laps on the race circuit.
---
See a Porsche or a Club Member around town?
Take a picture, post it to instagram and use the hashtag #SilverSagePorsche. It will magically appear in our Gallery section!
#SilverSagePorsche
---
Bring A Trailer Porsches Section in News!
Bring a trailer is an auction site for all makes and models of cars, trucks, motorcycles, etc.  They auction classics, new vehicles and landmark automotive timepieces.  They also have a special Porsche section and their daily email is a pleasure in your inbox!

---
Silver Sage Bulletin
 √ Summer is here!  Crank the AC and enjoy the driving weather!