Welcome to the Silver Sage Region of the Porsche Club of America!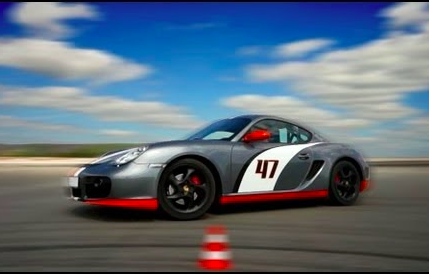 The Silver Sage Region is proud to have been a part of the Porsche Club of America since 1966.
Our membership includes Porsche enthusiasts from all over southern Idaho and eastern Oregon, with a concentration in the Boise area. Member meetings are held as part of the monthly Board of Directors meetings on the first Wednesday of the month. The meetings start at 6:30 pm and are held at Porsche of Boise.
April through October we invite you to join us on the first Saturday of the month for `Coffee and Porsches`. We gather at Porsche of Boise at 8:00 and depart on a drive through our region at 8:30.
---
Porsche Ice Driving Experience
Get to know the sportive driving on ice and snow under extreme conditions and the guidance of our qualified instructors from another side. With lots of driving fun as a constant companion. Get ready for an extraordinary adventure – packed with adrenaline and the sheer joy of driving at the limit. Enjoy the indescribable feeling of Porsche performance in it's purest form. Who wants to go?
More info at the Porsche Experience site.
---
Plan on attending the Annual Silver Sage Porsche Charity Dinner and Auction
Every year, the annual dinner and auction draws a great crows to eat, drink and bid on your favorite Porsche memorabilia and related experiences. The dinner will be held at the Riverside Hotel in the Aspen Room on October 26th starting at 6pm.
---
Special Charity Auction Item!
Thanks to the kindness of a few members and a distributor, we have a special auction item. Us the link HERE to enter the raffle for a TAG Heuer watch. Description is to the right and all proceeds from the raffle go directly to our chosen charity for 2019, Wish Granters.
Good Luck!!
---
See a Porsche or a Club Member around town?
Take a picture, post it to instagram and use the hashtag #SilverSagePorsche. It will magically appear in our Gallery section!
#SilverSagePorsche
---
Bring A Trailer Porsches Section in News!
Bring a trailer is an auction site for all makes and models of cars, trucks, motorcycles, etc. They auction classics, new vehicles and landmark automotive timepieces. They also have a special Porsche section and their daily email is a pleasure in your inbox!

---
Silver Sage Bulletin
√ Summer is here! Crank the AC and enjoy the driving weather!