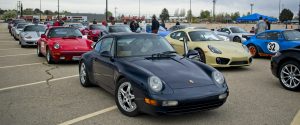 It's fun to drive your Porsche, and even more fun to experience its performance on a closed course!! Participating in a PCA Drivers Education (DE) event will take your driving skills up to the next level. Silver Sage holds local Drivers Skills and Autocross events at the Idaho Expo parking lot near the intersection of Glenwood and Chinden. We hope to see you at one of our local club events!
2023 Calendar of DE/Track Events
2022 Autocross Results and Awards
The Silver Sage Region PCA Autocross season for 2022 has concluded with the awarding of 11 Class Winner trophies at our year-end Holiday party. Bob Kunz presented the 2022 Silver Sage PAX Championship trophy to Gary Roeder. See the following link for a list of the top ten drivers and all the Class Winners.
Special thanks go to Bob and Vicki Pentecost for delivering a tasty lunch each day for all participants. Thank you to Porsche Boise and Idaho Flooring Supply for their sponsorships. After the holidays, get ready for the 2023 SSPCA Autocross season! We will update and run the 2023 competition modeled on the 2022 Rules (below). Please plan to attend the SPUDS auction on March 25, which will support purchase of loaner helmets. Our first autocross event is then planned for April 2023.
2022 Autocross Season Rules
We use a PAX factor method for scoring, which is a way to compare times for drivers of cars that are in different classes. It does this by "normalizing" everyone's times to the fastest class. First step: when you register, use the result from the Self Classification spreadsheet (link below) to class your car. Please review the Autocross Rules 2022 (link below) as well. The important bits of the rules are highlighted in yellow.
Contact us at DE@silversageporsche.com with general questions and contact autocross@silversageporsche.com with specific questions about autocross.
Resources
Autocross (AX)
Autocross is an inexpensive and fun way to hone your skills and understand the dynamics of your car in a safe environment. Your goal is to learn to drive around a course in the shortest possible time. The course is laid out in a big empty parking lot and outlined by orange plastic cones. We emphasize safety, fun and speed. Top speeds are around 55 MPH with most cars running in second gear. Every run is timed electronically, with a 2-second penalty applied for each cone tipped over. You can measure your progress throughout the day and compare to other drivers and car models. Autocross is also a driver education class. Instructors are available (as allowed under Covid rules).
---
---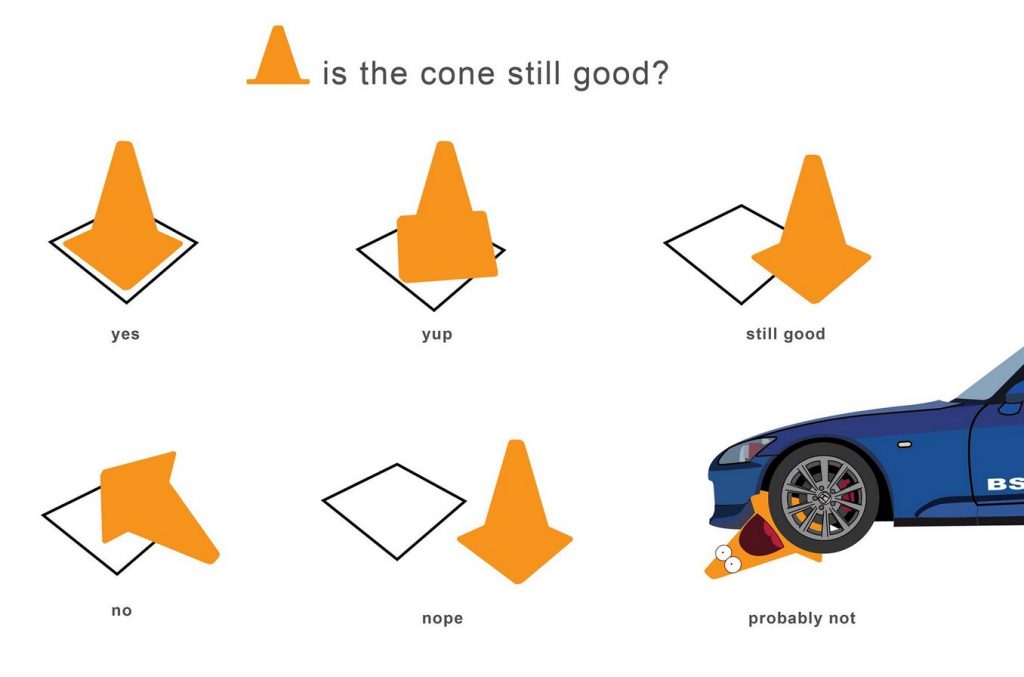 ---
HPDE
HPDE events are not racing. Cars on-track operate under strict "rules of engagement" which minimize the likelihood of dangerous encounters with other cars. Occasional off-track excursions into the gravel or grass are normally controlled stops, with track personnel and on-board instructors supervising a safe re-entry onto the track. Passing among participants is allowed only within defined "passing zones", and then only with clear hand signals and instructor confirmation. PCA and NASA increase the number of passing zones or eliminate the requirement for signals in groups with more experienced students to reduce traffic on track.
High Performance Driver Education (HPDE) refers to driving schools held on dedicated race tracks. The goal of HPDE is to teach drivers proper high-speed driving techniques. Nearby PCA Regions who host HPDE events include Inter mountain (IRPCA) (Salt Lake City), Rocky Mountain (RMR) (Denver), Pacific Northwest (PNWR) (Seattle), Inland Northwest (INWR) and Golden Gate (GGR) (Bay Area). In addition, National Auto Sport Association (NASA Utah) sponsors track weekends monthly at UMC. Participants include both students and instructors. Students are grouped according to their ability and experience, with "Novice Group" students being the least experienced, "Intermediate Group" being more experienced and "Advanced Group" drivers being the most experienced. PCA and NASA allow intermediate and advanced students to drive the racetrack without a ride-along instructor. Mandatory classroom briefings and debriefings contributes to the overall learning experience and allows peer-group discussions of on-track performance, incidents and track characteristics.
Check out this video on the PCA website: Learning Curves — High Performance Drivers Education